Mayo County Council Local Community Development Committee – LCDC
The Mayo LCDC was established in 2014 for the purposes of developing, coordinating and implementing a coherent and integrated approach to local and community development. The committee is made up of representatives from the Local Government and Local Development sectors, public bodies and representatives of social, economic, environmental and community interests. The LCDC is a sub-committee of the local authority but is independent in the discharge of its functions under the Local Government Act 2014.
In 2016 the Mayo LCDC launched its six- year local community plan LCEP which includes measures to tackle poverty and disadvantage, support enterprise, employment and training, develop community infrastructure and promote economic development.
The LCDC is also responsible for the strategic coordination, governance, planning and oversight of Local Development expenditure by Local Authorities on behalf of the state or by other Local Development agencies and structures for example the LEADER Programme and SICAP Programmes.
The PPN has 5 seats on the LCDC: 2 Social Inclusion reps, 2 Community & Voluntary reps, 1 Environmental rep
What is the role of your PPN representative?
To represent the experience of the community, social inclusion and/or environmental issues in the county.
To identify issues of collective concern to the sectors your rep represents.
Ensure the wider PPN community are aware of policy or programmes at LCDC level that may impact on sectors.
To provide feedback from meetings.
Mayo Local Community Development Committee
PPN Representatives – LCDC
Bernard Joyce

Environment Seat

Involved in Mayo Cool Planet, Castlebar Grow Remote Founder, Communications Officer Mayo Foróige, GAA
Professional: Heritage in schools Specialist, Founder of Nature School, owner New Paradigms Consulting. Native woodland owner.
Honours Degree in Rural Development, Digital Design, Technology and Innovation.
Honours in Management for Sustainable Development with Dissertation on the Role of LECPS in Climate Change Adaptation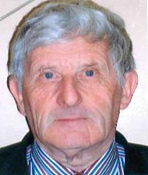 Austin Francis O'Malley

Social Inclusion Seat

Chairperson Louisburgh Mens Shed,
Chairperson of Lousiburgh/Kileen I.FA
Chairperson of Development Company
Kileen Group Water Scheme
Former chair of Mayo County Council
Former chair of LTACC
Former chair of Louisburgh Community Futures
Former chair of water monitoring of County Mayo
Siobhan Gough

Community & Voluntary Seat

I have been involved with the local Crossmolina community for over 8 years. Served as Chairperson of the Crossmolina Community Council, I am currently involved with the Cemetery Committee and Nephins Haven; I was previously appointed to the PPN Secretariat and I am currently CSP Manager for the Crossmolina Area.
Billy Freeley

Community & Voluntary Seat

30 years' experience community voluntary work in Irishtown.
Chairperson of Irishtown community development. Been involved in various community projects – Local History and Heritage, Foróige, Church, Board of Management of local schools, developing facilities like – walkway, playground, social housing.
Mayo County Council Joint Policing Committees (JPC)
1 representative from each of the Municipal Districts and 2 representatives from the PPN Social Inclusion Pillar.
A Joint Policing Committee (JPC) is a body established under the Garda Siochana Act 2005 to serve as a forum where local authority representatives, Oireachtas members and community and voluntary interests, together with senior Garda Officers responsible for the policing of the area, can consult, discuss and make recommendations on matters affecting the policing of the area.  Through the work of the JPC all parties can contribute to the improved safety and quality of life of the community.
The PPN have 6 representatives on the Joint Policing Committee.
The functions of the JPC include keeping under review:
The levels and patterns of crime, disorder and antisocial behaviour in the area (including the patterns levels of misuse of alcohol and drugs) and the factors underlying and contributing to the levels of crime, disorder and anti-social behaviour of the area.
Advising the local authority concerned and the Garda Síochána on how they might best perform their functions having regard to the need to do everything feasible to improve the safety and quality of life and to prevent crime, disorder and anti-social behaviour within the area.
What matters can be considered by the JPC?
Any matter relating to a function of the JPC can be discussed including issues such as:
Illegal drugs, anti-social behaviour, underage drinking, drinking in public places, safer neighbourhoods, public order and vandalism, CCTV, Community based crime prevention initiatives, planning of major events attracting large crowds, traffic management, casual trading, litter, road safety, estate management.
Community Issues:
To fully represent its members, it is important for the PPN representatives to be aware of emerging issues facing communities in Mayo.
Please take this opportunity to let us know the issues that you feel are of collective community concern in the county.
What you tell us will help inform future planning and policy development and will allow us to work with neighbouring counties to build up a bigger picture of the community and voluntary sector in County Mayo.
Mícheál Larkin

Castlebar Municipal District Rep

Vice Chairman of local Community Council. Interest and involvement in key local and regional events (Castlebar, Ballyheane, Killawalla) Involvement with organisations and experience running clubs – Macra na Feirme, Training and Development Officer. Interest and ideas to develop and enhance community life, well-being and security/policy issues.
Louise Glynn

Claremorris/Swinford Municipal District Rep
Primary degree in Psychology and Philosophy, Masters in Human Rights Law. Worked with Womens Aid – support women and children who have experienced domestic violence. Work with TACU Family Resource Centre on a TUS Scheme where I am frontline in the community. Voluntary member on the community response to domestic violence. Voluntary director on the National Forum of Family Resource Centres.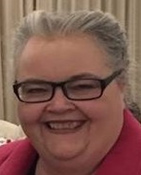 Edith Geraghty

Social Inclusion Rep for the Travelling Community

Mayo Travellers Support Group works with travellers around their accommodation needs. They need to be represented on this SPC.
Danial Kabongo

Social Inclusion Rep for the Migrant Community

Passion and ability to be the voice of the voiceless is what always drives me. However, my positive attitude towards life is a key point. Some of the activities that I have being involved in are intercultural awareness, organised workshops with an aim of getting migrants to understand the power of integration and voicing up for migrants in different workshops around the country.
Seamus Smyth

Ballina Municipal District Rep

Chairperson of Black Rock Court Residents Assoc. Believe safety, quality of life and security are paramount in the community. We have set up our Local Neighbour Hood Watch Assoc. Fundraised and sourced a defibrillator for estate and neighbours. Sit on the parish council. Experience with traffic management and planning major events regarding crowd safety. Aware of safety concerns in my community. Founding member of Mens shed Ballina, manage under-age GAA – local and county level, chairperson of Croí, Ballina
Keelan Moran

Westport / Belmullet Municipal District Rep

I am a new young voice keen to make Westport/Belmullet MD the best and safest it can be. Volunteered with local groups i.e. Order of Malta., local sports clubs and youth groups in senior officer positions. Well acquainted with the local community. I can offer a new insight and perspective into how to deal with issues such as public order, anti-social behaviour, drugs and alcohol abuse and wider community issues.