Mayo Public Participation Network  July Newsletter
Mayo PPN – Your Voice –Your Community

MAYO PPN
NEWS AND UPDATES
Free Training Will Resume in Autumn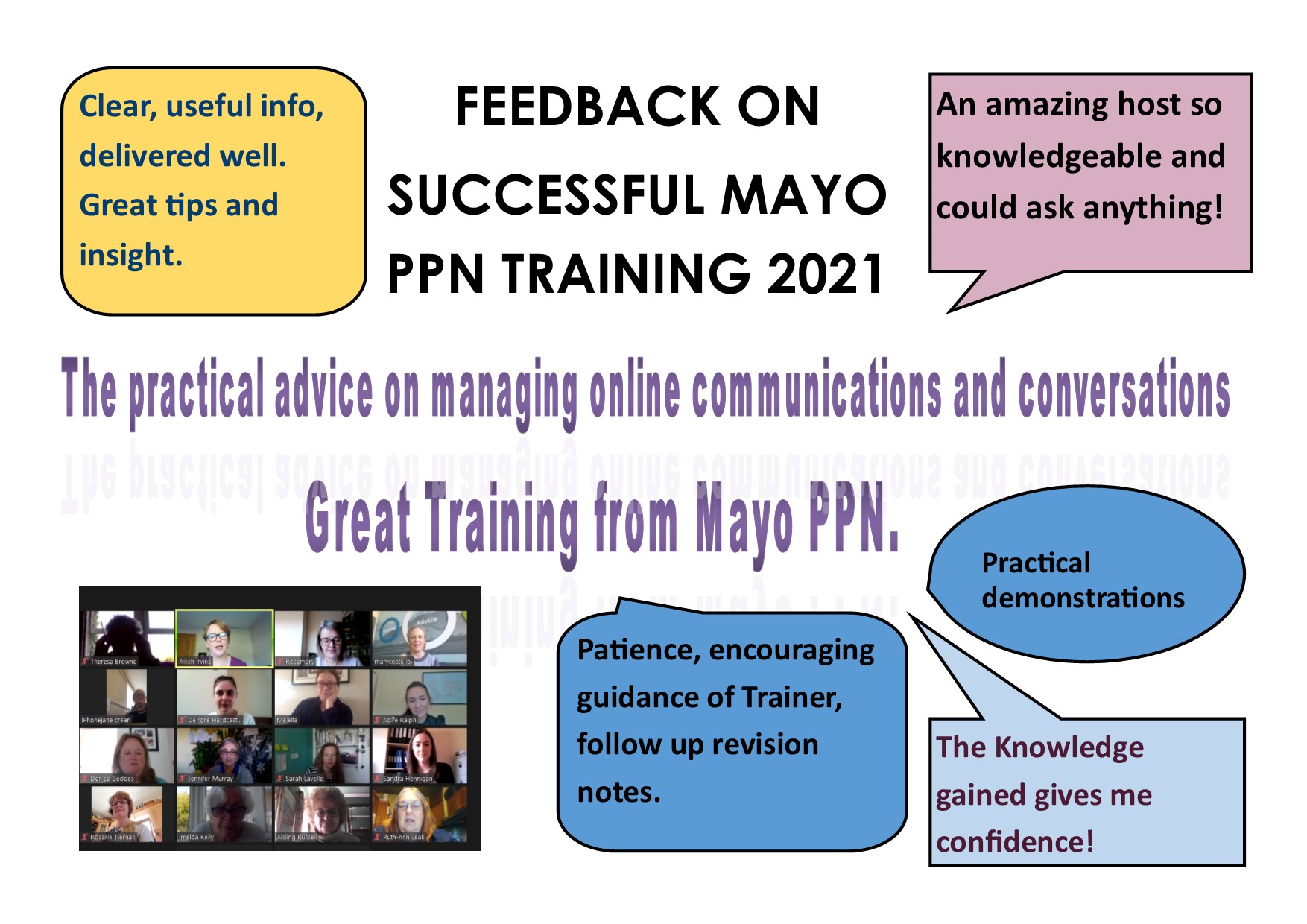 Mayo PPN training included: Writing Successful Funding Applications, Beginners Social Media Training, Basic Bookkeeping, Shooting Video, Zoom for Meetings, etc.  We are currently putting together our Autumn Training programme.  A Training Needs Analysis will be circulated  to all PPN Community Groups.  We would love to hear your feedback.  Click here.
Mayo PPN News & Updates
Mayo PPN have over 1000 Community Groups registered!
The Department of Rural and Community Development are currently rolling out online training for Stakeholders of the PPN Networks. Social Justice Ireland, supported by WIT have designed the training to support PPN's and the Local Authorities to engage meaningfully in participation in local decision-making. This training is currently taking place in Mayo.
MAYO PPN Training programmes is now completed – 244 groups participated. The suite of FREE training included: How to use Zoom for meetings, Writing Successful Funding applications, Introduction to the Governance Code, Social Media for Community Groups, Design a Website without a Budget etc.
PPN County Plenary took place on June 8th 2021 – almost 100 community groups were in attendance.
A Training Needs Analysis to take place with PPN Community Groups to draft the Autumn training schedule.
Mayo PPN attend stakeholder meetings  – Community Participation Network, Mayo Mens Shed, Comhairle na nÓg, LCDC working Group, Mayo Decarbonisation Zone Committee, etc.
'Duncan Stewart commends Mayo PPN and Community Groups in Mayo in addressing climate change and biodiversity'  – Link to the video.
Mayo PPN County Plenary Meeting 
held virtually on 
Tues 8th June 2021
Large numbers attend Mayo PPN's Virtual Plenary and Funding Information Meeting
Mayo PPN Plenary and Funding Information meeting took place virtually on Tuesday evening, 8th June 2021. In attendance were almost 100 community groups from across County Mayo.
Deidre Finnerty, Head of Community & Integrated Development, Mayo County Council, thanked and acknowledged the fantastic work undertaken by Community Groups during the Covid Pandemic.  She commended the PPN for the suite of free training programmes currently underway and the huge uptake from community groups on all the training events and workshops.
Charlie Lambert, Sports Co-ordinator, Mayo Sports Partnership, spoke about the various funding opportunities available to Clubs and Organisations.
Anna Connor, Tourism Officer with Mayo County Council spoke about the supports available on tourism projects. She gave a breakdown on the Outdoor Recreation Infrastructure Scheme 2021.
Mary Blowick, Mayo Co Council gave a presentation on the funding streams available. The Community Section administers 3 funding programmes annually on behalf of the Department of Rural & Community Development.  These included Town & Village Renewable Scheme, Clár and Community Enhancement Programme. 
PPN Resource Worker, Mary Costello and Secretariat member Daragh Owens gave an update on the PPN events and activities. Mayo PPN have over 1000 community groups registered with the PPN. Currently a suite of free training is been rolled out to all PPN registered groups and there had been a huge uptake on all training programmes.
All information on the funding presentations and dates for Mayo PPN MD meetings are available on the PPN website – www.mayoppn.ie
The PPN constitution and representative's charter were presented to the Plenary members present for ratification.
The meeting closed with very positive feedback from groups in attendance.
Mayo PPN Municipal District Meetings & Workshops
'Communities Collaborating Collectively'
The PPN MD  meetings took place in June and were well attended with very positive outcomes.
Objectives that rose from the meetings:
To have regular meetings with other groups involved in each the MD areas

The creation of a community-wide register of assets and resources for each area, for the availability of all groups. This would be a borrowing/lending service for the mutual benefit of all.

Groups to collaborate and assist each other with Leader applications and Clár funding.

Greater collaboration, communication and development between groups.

Audit of assets recommended to see what is available.

Hold a 'Community Spotlight Event' …. To shine a light on a community group in each MD.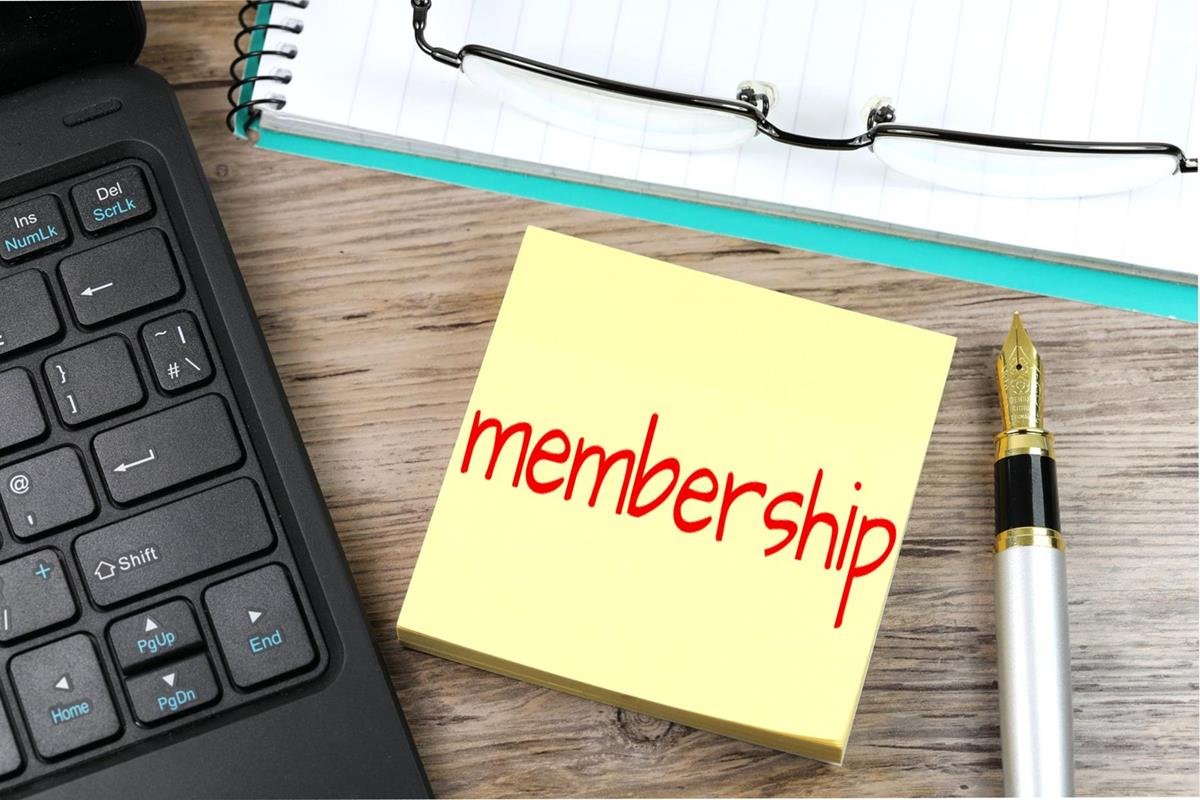 Click here for further information on the Benefits of Joining and Membership Criteria.
Mayo PPN will circulate your groups events and activities on their social media platform's – Email: [email protected]
If your group has something of interest to the County – let us know!
Would you like a spotlight shone on your Community Group.  We will do a weekly feature highlighting the work of one Community Group.
Are you re-opening after a COVID 19?
Are you doing something new?
Have you found a new way to meet during COVID restrictions.
If you have a poster/video or information on events, we would love to share them.
Please email: [email protected] 
THIS MESSAGE IS TO ALERT YOU TO A PHONE SCAM INVOLVING FRAUDSTERS CLAIMING TO BE MEMBERS OF AN GARDA SÍOCHÁNA.
PLEASE BE VIGILANT AND ALERT YOUR FAMILY, FRIENDS, COLLEAGUES AND OTHERS IN YOUR NETWORKS AND COMMUNITIES TO HELP TO PROTECT EVERYONE FROM THIS TYPE OF CRIME.
In recent days Gardaí have received reports of people receiving phone calls from fraudsters claiming to be members of An Garda Síochána. The number calling appears to be the phone number of a genuine Garda station.
There are several stages to these scam calls –
1. The person receiving the call is subjected to a pre-recorded or automated message that prompts them to select an option.
2. The person is then put through to a person alleging to be a member of An Garda Síochána.
3. The scammer either looks for personal information or informs the person that their details have been involved or linked to a crime.
4. After giving over personal details the victim receives a follow up call from another scammer seeking more details on behalf of An Garda Síochána (This call appears to be coming from a genuine Garda station number).
An Garda Síochána will never make contact with members of the public in this fashion. Most members of the public realise these type of calls are not legitimate and do not engage with the scammers. 
On receipt of these communications, the advice of An Garda Síochána is as follows:
DO NOT ENGAGE WITH THE CALLER.
DO NOT RETURN THE CALL.
DO NOT FOLLOW THE AUTOMATED INSTRUCTIONS – DO NOT PRESS 1 ETC.
NEVER TRANSFER MONEY.
NEVER DISCLOSE PERSONAL OR FINANCIAL INFORMATION.
HANG UP AND END THE CALL.
Whilst the scammers may change their stories and methods, their goal is always the same – they want to access your sensitive information and get their hands on your money. Gardaí are urging the public to spread the word of fraud prevention as people continue to fall victim to scams on a daily basis.  In many cases the subsequent call from the fraudsters appears to provide reassurance to the victim that this is a legitimate call, which it is not.
If you believe you may have fallen victim to this scam, contact your financial institution and report the matter to your local Garda station.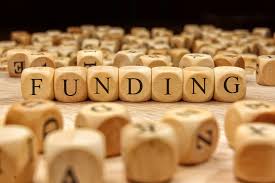 Outdoor Recreation Infrastructure
Scheme 2021
Supported by the Department of Rural and Community Development in partnership with Fáilte Ireland
Scheme Focus / Project Type: Supports outdoor infrastructure that is , in the main, freely available to the public.
Includes:  Trails, walkways, cycleways greenways, blueways, mountain access routes, bridleways & open water amenities at Bogs, rivers, lakes and beaches.
Ineligible Project Types: • Works within Town Parks in town and villages • Refurbishment & construction of buildings • Sports grounds, traditional playgrounds & multiuse • games areas. • Walking or running tracks located in a confined space, • e.g. sports pitches, playgrounds and sports grounds. • Marked street trails within towns and villages. • Ongoing operational costs
Scheme Measures
Measure 3 – Strategic Large-Scale Repair /Upgrade and New strategic / Amenity Development Grant amount: €500,000
Eligibility Activity: Strategic new large-scale recreational infrastructure, or resources to complete larger scale/longer term developments, as well as significant repair and maintenance on already established trails. Eligible Applicants: Local Authorities and State Bodies  Maximum number of projects / applications: Local Authorities & State Bodies will be confined to one application. 
Closing Date for Applications: 31st July 2021
Indicative Project Completion Date: 31st July 2023
New Measure: – Development Costs for Strategic Large Scale Projects
Grant amount Up to €50,000  Eligibility Activity: A new Measure – will provide funding for detailed development of projects which will enable them to reach a standard for application under Measure 2 & 3 of ORIS – Might encompass design, preparation of planning / procurement, appropriate assessment etc.  Eligible Applicants: Local Authorities 
Maximum number of projects / applications: Confined to one application
Project Completion Date: 30th November 2022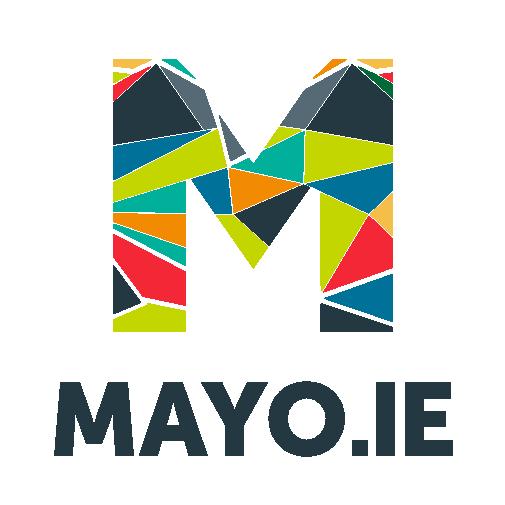 Call to Keep Mayo Wild and Beautiful
Mayo County Council is calling on people who live in Mayo and those who are visiting the county to help Keep Mayo Wild and Beautiful. The public awareness campaign is part of efforts by the council to assist in an outdoor summer that everyone can enjoy. Cathoirleach Michael Smyth welcomed the opportunity to promote this message: "I am delighted as Cathoirleach to get behind this campaign. We have so much to offer our visitors and those who live in the county so I would appeal to everyone to play their part in Keeping Mayo Wild and Beautiful.

CALLING OUR MAYO COMMUNITY / FESTIVAL ORGANISERS –
HOME TO MAYO 2022
Mayo County Council is delighted that Home To Mayo 2022, a Mayo Tourism and Diaspora connection initiative has been selected to be part of the Global Irish Festival Series – a joint initiative between Fáilte Ireland and the Department of Foreign Affairs and Trade.
Home to Mayo will see a series of events running throughout the month of May 2022 incorporating existing festivals along with participatory experiences across towns in the county. Home to Mayo will also include the internationally celebrated Mayo Day.
The campaign launched for Mayo Day 2021 and looks to encourage the Mayo diaspora to visit Mayo for the festival series in 2022.
If your Community would like to host an Event during the month of May and be a part of this world campaign, please log on to https://www.mayo.ie/HomeToMayo2022/Apply for more details.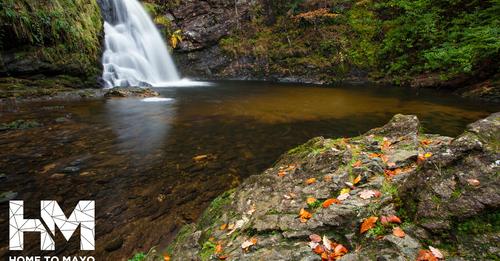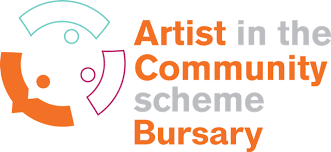 Create is delighted to offer two Artist in the Community Scheme bursaries in 2021.
The first, themed on Collaborative Arts and Cultural Diversity, is offered in partnership with the Immigrant Council of Ireland, and is designed to support individual professional artists whose practice centres on collaboration with individuals or groups (non-arts professionals).
The AIC Bursary Award 2021: Collaborative Arts and Cultural Diversity specifically aims to support an individual professional artist working in collaborative socially engaged arts practice who has first-hand experience of displacement and/or is shaped by histories of intergenerational migration. For this bursary, candidates may or may not self-identify as refugee, migrant or otherwise through lived experience and/or second generational memories.
The purpose of the award is to support and nurture professional arts practice; it is aimed at an artist with a track record of working collaboratively with communities of place or interest. The bursary of €10,000 provides the selected artist with time and resources to carry out research and to engage with and reflect on their practice. More particularly, it allows the artist to consider key questions associated with their practice using collaborative methodologies.
The closing date for applications is 5pm, Monday the 16th of August.
We are further pleased to announce an information session on the 22nd July in relation to this bursary. In this information session, Áine Crowley, Programme Manager, Arts and Engagement, will outline the Bursary, answering any questions you might have about making an application. She will be joined by Teresa Buczkowska, Integration Manager at The Immigrant Council of Ireland. The focus of discussion will frame the context of this Bursary, the application process and how a Bursary could help facilitate and support experiment, research and professional development. Artist Amir Abualrob, previous Bursary recipient (Collaborative Arts and Cultural Diversity, 2020), will speak to their experience and the role the Bursary played in the development of their practice.
NEWS FROM THE COMMUNITY SECTION
MAYO COUNTY COUNCIL
Community, Arts, Sports, Childcare
Mayo Sports Partnership is hosting a range of activities in July including the Women's Tri a Triathlon – 10th July 2021.  Full details of all available events and activities at https://www.mayo.ie/sports-partnership/courses-events
Mayo Arts Service are implementing its annual professional development programme.  The Workshops & Clinics provided for Artists interested in Public Art Commissions. Interested artists can sign up at https://www.mayo.ie/arts
Mayo County Childcare Committee collaborated with the Education Boards in the West/NorthWest area on a Transitions webinar for Early Years Educators and Primary School Teachers focussing on working collaboratively to support the transition of children from preschool to primary.  The virtual event had 283 participants. 
Following a call for expressions of interest and local evaluation process 13 applications have been submitted to DRCD under the CLAR Programme 2021. DRCD have indicated that the successful applications will be announced in July.
Applications have been assessed for the Community Enhancement Programme 2021.
Submissions are now being prepared for the Department on eight projects for Co Mayo.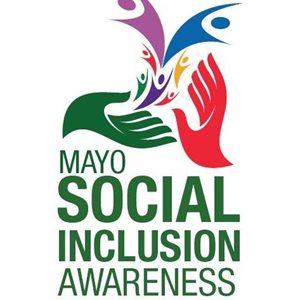 Mayo Social Inclusion Awareness Week 2021
On behalf of the LCDC Social Inclusion Awareness Week (SIAW)sub-group we would like to invite you to consider holding/organising an event during the upcoming 2021 Mayo Social Inclusion Awareness Week being held this year from Monday, October 11th to Sunday, Oct 17th (inclusive).
Please see website on Mayo SIAW 2021 'Call Out' /Invitation and a Brochure Listing Form.
The Theme for this year is 'Connecting'. (Click here for full details).
If you would more information or would like to explore ideas please drop an email to [email protected] or contact Anne 094 9064361 / [email protected] or contact Michael on 094 9064398.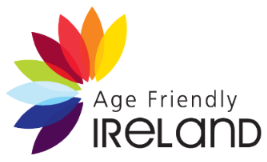 Age Friendly Ireland's vision is to make Ireland a great country in which to grow old.
New Resources Launched to Future Proof Housing for Population Ageing
National Launch of Age Friendly Ireland's Suite of Age Friendly Housing Resources & the agefriendlyhomes.ie website
See: Age Friendly Homes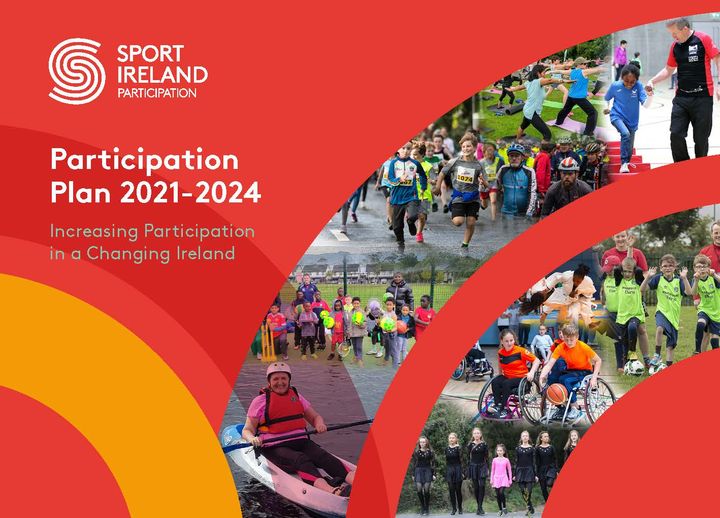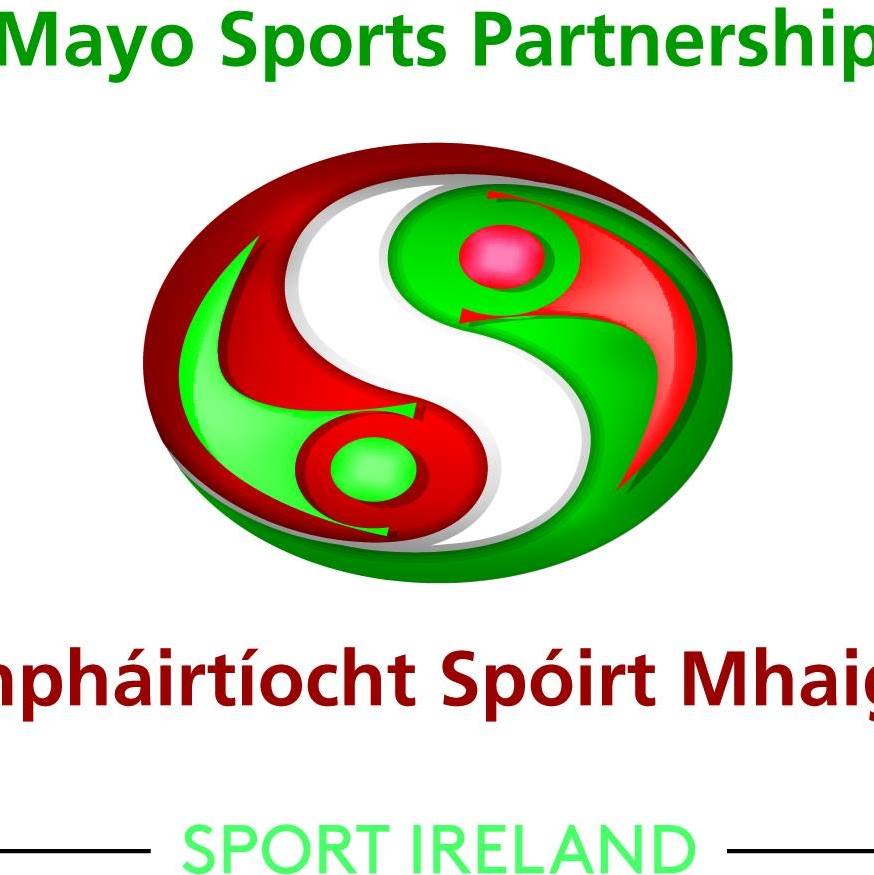 Sport Ireland Participation Plan 2021 – 2024*
Good news for sports participation today with the launch of the Sport Ireland Participation Plan 2021 – 2024, Mayo Sports Partnership are looking forward to translating the plan actions into local opportunities to #BeActive
The Sport Ireland Participation Plan is built on, and guided by, the National Sports Policy 2018-2027 (NSP) and the Sport Ireland Strategy 2018-2022. The Participation Plan takes into consideration Healthy Ireland – A Framework for Improved Health and Wellbeing 2013–2025 and the National Physical Activity Plan as well as global and national developments.
See the full plan on  
                        COVID 19                            GRANT SCHEME
Purpose: To provides grant assistance to INDOOR sport and recreation clubs/ organisations within County Mayo for their return to sport.
Budget: €35,000
Average allocation: €1000
Who can apply: Clubs / Organisations who have sport /physical activity as their core business. Previous recipients of the scheme in late 2020 will not be eligible
Closing Date: TBC Autumn 2021
Contact: Mayo Sports Partnership 094-9064360
email: [email protected]

COVID-19 Vaccination Programme
We will let you know when you can register. You'll find out through the news, advertising, your GP or your healthcare team.
Groups currently being vaccinated
The at-risk groups vaccinated against COVID-19 are:
people aged 65 and older who live in long-term care facilities (group 1)
frontline healthcare workers (group 2)
people aged 70 and older (group 3)
people aged 16 to 69 who are at very high risk (group 4)
people aged 65 to 69, including those at high risk (group 5 and 6)
people aged 16 to 64 who are at high risk (group 7)
pregnant women between 14 & 36 weeks
People who have registered for their vaccine by age group are also being vaccinated at the moment.
You can read more about these groups in the 'Vaccination progress updates' section on this page.
People aged 18 to 34 and aged 50 are also being vaccinated at pharmacies.
Registration for people aged 35 to 69
You can register for your COVID-19 vaccine if you are aged 35 or older.
 Full Details: get the vaccine
Tell us about your news/activities/events 
Mayo PPN will promote your groups news/activities/events on our various social media channels and monthly newsletter.
Please email [email protected]
MAYO PPN – YOUR VOICE – YOUR COMMUNITY
Mary Costello – PPN Resource Worker
Audrey Burke  – PPN Support Worker
This newsletter was sent to you  from Mayo Public Participation Network  because you subscribed to our mailing list.  Rather not receive our newsletter anymore? Unsubscribe here.