MAYO PPN NEWS AND UPDATES
Free PPN Training Resumes
Mayo PPN Autumn Training Schedule commenced on 13th September.  All training will be Online. Courses and workshops includes:  Writing Successful Grant Applications,  Fundraising Ideas, Design a Website with no Budget, HR Update & Living with Covid, How to Manage & Improve you Social Media, Basic Bookkeeping, Zoom for  Meetings, Setting up a Board/Committee and much more!
Full Details Click here.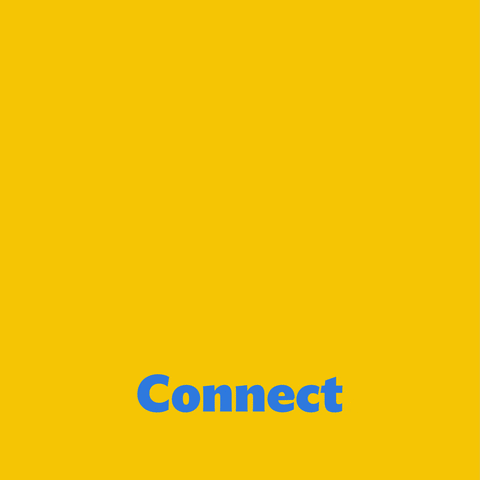 MAYO PPN – COMMUNITY OPEN DAY – VIRTUAL

WORKSHOP
Tues 12th October 2021 – 4pm
Get to know and work together with other groups in your area.

Assist each other with community events and share resources.

This event will look at community assets, supports and solutions.

It will provide groups with a toolkit to crowd source information about their locality

Networking, idea sharing, collaboration
Let's celebrate the leadership shown in communities and help foster, resilience,  re-emergence and re-engagement throughout our county.
This event is free – booking essential, email [email protected]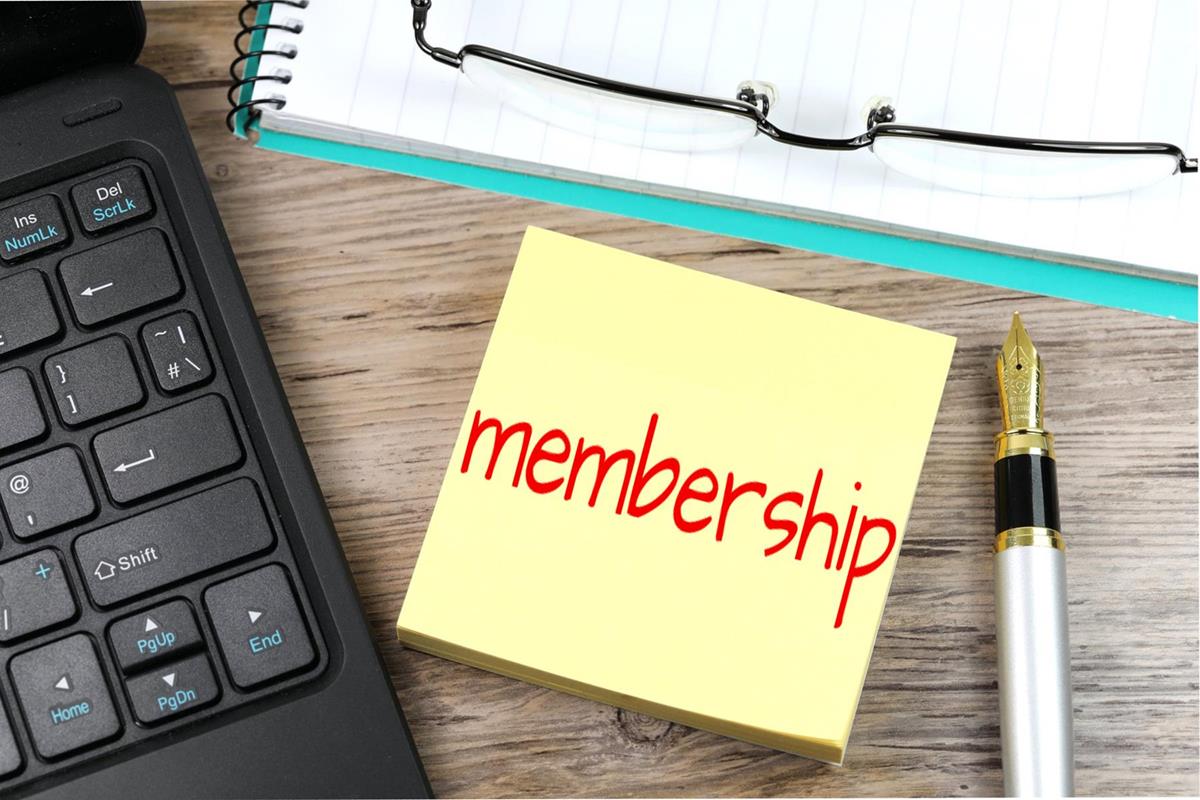 Click here for further information on the Benefits of Joining and Membership Criteria.
Mayo PPN will circulate your groups events and activities on their social media platform's – Email: [email protected]
If your group has something of interest to the County – let us know!
Mayo council issues e-scooter safety reminder
Mayo County Council has issued a reminder that it is currently illegal to use a privately owned e-scooter on public roads, pavements or cycle paths. Road safety officer Noel Gibbons said: "Some people may not realise that they are affecting anyone by illegally riding an e-scooter, but they can be incredibly frightening to someone with sight or hearing loss or older road users."
Smoky coal ban for whole country
New regulations banning the sale of smoky coal will mean that from this time next year, only low-smoke coal and coal-based nuggets will be permitted to be sold. The move is a nationwide extension of the rules that already apply in 42 towns and cities across Ireland. By 2025, the smoke content of such fuels must drop by half in a further move to dissuade solid fuel use and improve air quality. Tighter regulations will also apply to wood fuels within the year.
Our Rural Future: Minister Humphreys announces €1.2 million to support recreation facilities and outdoor tourism in Coillte forests.
Funding to enhance visitor experience at over 30 locations nationwide.
Investment to include upgrades to pathways, trails, access roads, boardwalks, carparks and toilet facilities.
New report shows visitor numbers to Coillte sites increased by 40% during Pandemic.
The investment includes the upgrades of pathways, trails, access roads, boardwalks, carparks and toilet facilities at 33 Coillte sites nationwide. This additional funding means that the Department of Rural and Community Development will be investing €3.2 million in total in outdoor recreation facilities at Coillte sites this year.
Among the projects to receive funding today include:
Cong/Clonbur, Co Mayo: Upgrade to the trail behind Cong Abbey, new trail to access the viewing point and new trail to facilitate equestrian access to the forest
The report is available on the Department website: Click Here.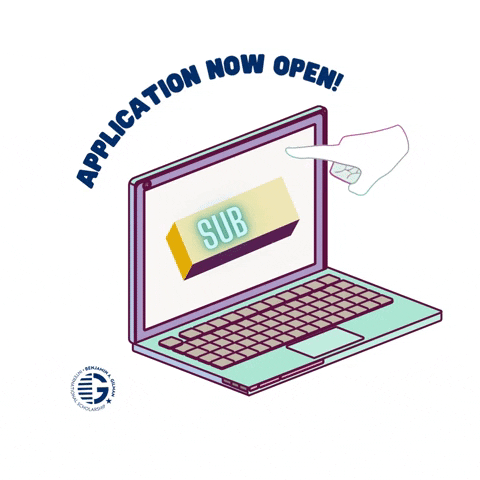 Open Grant Round at The Community Foundation for Ireland
"The Community Foundation for Ireland's Covid-19 fund is open for applications. The aim of this fund is to ensure Ireland recovers better than the pre-pandemic status quo. Isolation and the impact on health and wellbeing is affecting people of all ages, so through the Overcoming Isolation grant round The Community Foundation will support social prescribing initiatives in outdoor spaces and online. This will encourage peer support, a sense of community and improved mental wellbeing.
Grants of up to €3,000 will be available for community development organisations for projects that encourage communities to overcome the isolation of the last 18 months through programmes, and developing online platforms and outdoor spaces.  The deadline for applications is 4.30pm Thursday 7th October.
Please click here for the full criteria and online application form. Applications sent in via email will not be accepted.
FAQs and more information can be found on our website here."
Street Enhancement Measure 2021
The Dept announced a new scheme  (part of the Town & Village Programme  2021) Street Enhancement Measure 2021.  
Eligible Applicants: The four towns nominated in Mayo were:
Ballina, Ballinrobe, Castlebar and Newport (one in each Municipal District).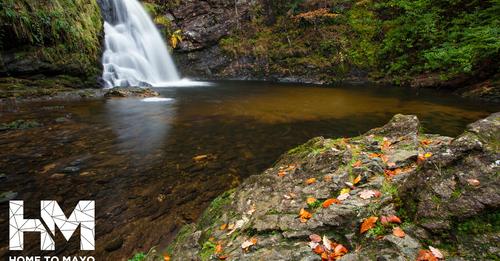 2021 Charity Impact Awards Now Open for Entries 
Charities, community groups and social enterprises can now enter for the 2021 Charity Impact Awards.  
Now in its fifth year, the  Charity Impact Awards highlights the best, most innovative and effective charity work from the past year, and celebrates those who make a difference in our communities. 
All entries will be promoted on www.charityimpactawards.ie, and this year the public will have an opportunity to vote for their favourite impact stories. Entries close on 1 October at 5pm.
CALLING OUR MAYO COMMUNITY / FESTIVAL ORGANISERS –
HOME TO MAYO 2022
Mayo County Council is delighted that Home To Mayo 2022, a Mayo Tourism and Diaspora connection initiative has been selected to be part of the Global Irish Festival Series – a joint initiative between Fáilte Ireland and the Department of Foreign Affairs and Trade.
Home to Mayo will see a series of events running throughout the month of May 2022 incorporating existing festivals along with participatory experiences across towns in the county. Home to Mayo will also include the internationally celebrated Mayo Day.
The campaign launched for Mayo Day 2021 and looks to encourage the Mayo diaspora to visit Mayo for the festival series in 2022.
If your Community would like to host an Event during the month of May and be a part of this world campaign, please log on to https://www.mayo.ie/HomeToMayo2022/Apply for more details.
NEWS FROM THE COMMUNITY SECTION
MAYO COUNTY COUNCIL
Community, Arts, Sports, Childcare

Mayo County Council has received an allocation of €260,000 under Town and Village Street Enhancement Measure. Closing date for receipt of applications was 7th September. Work is ongoing to process applications and commence allocations.
7 Mayo projects have been allocated funding totalling €289,059 through the CLAR Cat 1 and Cat 2 Measures. Mayo awaits confirmation of the Cat 3a measure under this scheme.
Mayo County Council and Oweninny Power Designated Activity Company successfully approved €208,800 to local community groups as part of the Oweninny Community Benefit Fund scheme 2021.
Mayo PPN is rolling out a suite of training for Autumn, all courses are free but early registration is advised. Full details on mayoppn.ie.
The County Childcare Committee are providing support and information to 11 potential new Early Years (EY) and School Aged Childcare services (SACS) in relation to setting up new childcare service [5 EY and 6 SACS].
34 Clubs & Organisations were allocated €22,795 Return to Sport funding from Mayo Sports Partnership at a recent committee meeting.
230 women participated in 17 Outdoor Events such as Rowing, Snorkelling, Surfing, Kayaking across the county as part of the National HER Outdoors Campaign.
Mayo County Council are supporting 9 applicants under the Local Live Performance Programming Scheme. These once off outdoor events are to be completed by end September.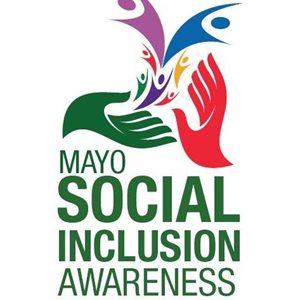 Mayo Social Inclusion Awareness     Week 2021
The LCDC Social Inclusion Awareness Week (SIAW) sub-group we would like to invite you to consider holding/organising an event during the upcoming 2021 Mayo Social Inclusion Awareness Week being held this year from Monday, October 11th to Sunday, Oct 17th (inclusive).
Please see website on Mayo SIAW 2021 'Call Out' /Invitation and a Brochure Listing Form.
The Theme for this year is 'Connecting'. (Click here for full details).
If you would more information or would like to explore ideas please drop an email to [email protected] or contact Anne 094 9064361 / [email protected] or contact Michael on 094 9064398.
Age Friendly Newsletter
Age Friendly Ireland's vision is to make Ireland a great country in which to grow old.
See the most recent newsletter by clicking ➡️Age Friendly Newsletter
Cultural Night – September 17 2021
Following on from the great events organised all round the country during Heritage Week there are now more cultural events/activities for us to join that is organised for Cultural Night – September 17 2021.
Visit their website https://culturenight.ie/
Sept 27 – 1 Oct, Age Action Positive Ageing week
Positive Ageing Week 2021 celebrates ageing and the contribution and
agency of older people. The focus is on community-based events, organised by groups and individuals throughout Ireland, and national events organised by Age Action and our partners. Events are being registered – so if you have any ideas for a project/event please register this on the Age Action website.
National Housing Strategy for Disabled People 2022-2027
Two consultations on the soon to be published Housing Strategy have been organised for DPCN members on Wednesday 15 September (10.30-12.30) and Wednesday 22nd September (7pm-9pm).
The Housing Agency has written a first draft of this Strategy which sets out the future plan for housing for disabled people over the next 5 years.
The DPCN is running two consultations to get people's views on the draft. When you register an agenda and further information will be sent.
Register for the consultation on the date that suits you by Wednesday 8 September and please let us know if you have any access needs.
Email: [email protected] 
DFI will deliver UNCRPD Advocacy Training for people with Disabilities
What will the training be: The training will focus on helping people with disabilities to use the UN Convention on the Rights of Persons with Disabilities as an advocacy tool. To accomplish this, the training will also use the UN CRPD to demonstrate advocacy and group skills, such as how to approach public officials, and how to decide on an approach and a goal as a group.
Is this right for me: What is UN Convention on the Rights of Persons with Disabilities ? Do you know how it can help you achieve more goals?
Have you an ongoing problem or your group that you seem to be getting nowhere in achieving your goals? Are you feeling disheartened and unsure of how you are going to speak up for yourself or your group?
These are all questions that are going to be discussed at our next Free Training programme on UNCRPD Advocacy Training for People with Disabilities.
How many sessions are there and what are the dates :
People from the West of Ireland : 29th Sept , 20th Oct & 17th Nov Time 2-4pm
EirGrid Identifies Route for North Connacht 110kV Project

A community forum information evening on the 23rd of September where we invite community groups in the effected area to attend to hear more about this community forum and community benefit fund for the area.
To register for the community forum Information evening please click here:
EirGrid has announced the best-performing route option for the North Connacht 110kV Project that runs from Ballina in Co. Mayo to Ballaghaderreen in Co. Roscommon.
Following technical assessments and extensive local engagement, the project team has identified a specific route within the previously announced corridor for the new electricity development.
The route, which is approximately 60 km in length, will bypass major towns and villages, including Ballina, Foxford and Ballaghaderreen.
The underground cable route is mainly along public roads, however, to avoid constraints and obstacles along the route, it will be necessary to construct some of the cable off road.
Approximately 53 km of the underground cable route will be constructed on a range of road types from Moy to Tonroe, including the N5, N26, L1321 and N59.
The off-road sections of the underground cable account for approximately seven km of the overall route. Sections of off-road cable will be mainly located at Ballaghaderreen, Swinford, Ballina and engagement with local landowners will continue in relation to this.
Book your tickets for Irish Hospice Foundation's Forum 2021

On October 5th and 6th 2021 from 11.00am to 4.00pm, Irish Hospice Foundation will create a safe space to examine our relationship with dying, death and bereavement at our online conference Forum 2021 on Dying, Death and Bereavement: Are we the same? The art of losing and building back better.  
Featured speakers                 
Dr. Mike Ryan, Executive Director of the World Health Organisation's Health Emergencies Programme will open Forum 2021. Dr. Ryan will share his reflections on the past eighteen months, what he has learned, what gives him hope and how the world can move forward into recovery. 
Kevin Toolis, writer, director, poet, TED talk speaker and author of the acclaimed memoir 'My Father's Wake: How the Irish Teach Us to Live, Love and Die', a seminal work on Irish wakes.  Kevin will speak about how an Irish wake teaches us to live, love and die. 
Here is a quick look at what else you can expect from this year's event:   
Day 1 Tuesday 5th October will challenge our thinking about dying.   
We will look at the way we care for people at the end of life and what is new, what is innovative, and what is emerging from the pandemic. What should every single one of us should know about understanding and planning for the end of life?    
Day 2 Wednesday 6th October will bring us together on grief and bereavement.     
We will concentrate on grief, bereavement, and coping with loss, individually and as we return to work. We will learn from personal experience and professional engagement in these matters.    
You can find out more about the Programme of Events at Forum 2021 here and book your ticket. 

Mixed vaccines doses
People who received a first dose of AstraZeneca can now receive an mRNA (Pfizer/Moderna) vaccine as their second dose. NIAC recommends that receiving two doses of the same vaccine are preferred for all age groups, where possible. You can read more about this here. Dose 2 walk-in vaccination clinics for people who wish to get an mRNA vaccine after their first dose of the AstraZeneca vaccine are listed here.
Tell us about your news/activities/events 
Mayo PPN will promote your groups news/activities/events on our various social media channels and monthly newsletter.
Please email [email protected]
MAYO PPN – YOUR VOICE – YOUR COMMUNITY
Mary Costello – PPN Resource Worker
Audrey Burke  – PPN Support Worker
This newsletter was sent to you  from Mayo Public Participation Network  because you subscribed to our mailing list.  Rather not receive our newsletter anymore? Unsubscribe here.